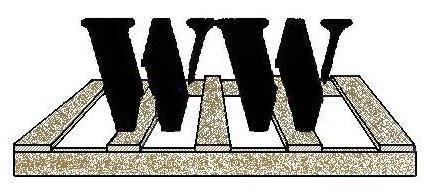 WILMINGTON WOODWORKS INC
318 e. "C" St. Wilmington, CA. 90744
Ph. 310 834-1015 Fax 310 549-1559
e-mail: Ron@wilmwoodworks.com
*PALLETS* *CRATES* *BOXES* *LUMBER*
We have been providing the best service in the Wood Pallet industry for 50 years.
WILMINGTON WOODWORKS is a manufacturer of wood Pallets, Crates, Boxes, Skids and "Cut to Size" lumber. W.W. has been serving So. California since 1960.
Because we are a small, family business, we are flexable. We can give our customers the kind of attention they require.
WILMINGTON WOODWORKS is a specialty shop. We are H.T. and C.P. certified. We offer all STANDARD sizes, and specialize in new CUSTOM size pallets and crates as well as COSTCO pallets. We have no minimum order requirements.
If you have a need for something out of the ordinary, or very ordinary, give us a call. We are dedicated to quality and are sure you will be pleased with our work and our low prices.
We look forward to doing business with you.
Please have a look at our web site & feel free to contact us with any questions you may have.